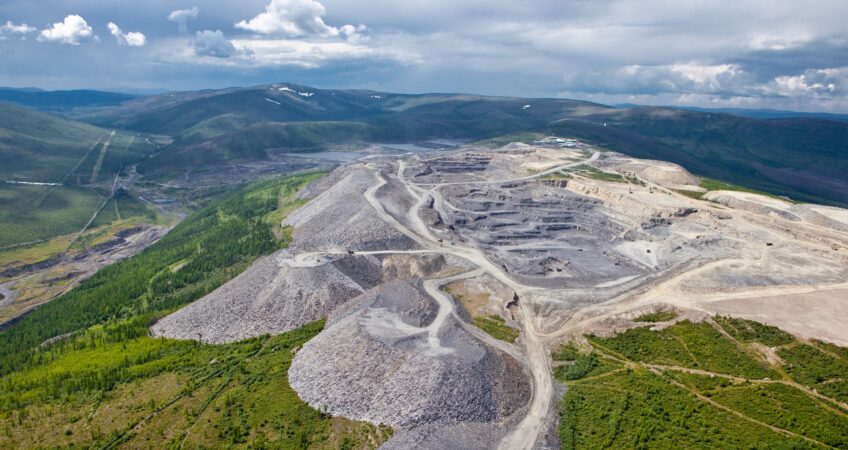 CEO of GV Gold being interviewed regarding the Krasny project: "we will and we are ready to build the mine"
In September 2017, the Russian Internet news portal Prime Gold – Vestnik Zolotopromyshlennika (https://gold.1prime.ru), specializing on mining industry information, published an interview with German Pikhoya, CEO of GV Gold, regarding the GV Gold´s development plans, including the Krasny project. The interview was given in connection with the Eastern Economic Forum in Vladivostok, Russia and was published in Russian, see below for link to the original Russian article.
In the interview, German Pikhoya discusses the development plans of GV Gold in the Irkutsk and Yakutia regions, production targets, as well as plans for an IPO in 2018. Part of the interview also concerns the Krasny project development, which is translated as follows:
"Question: What is the current development stage for the Krasny project in Bodaibo?
–  For this project, we have just completed the exploration phase. We have not yet decided in which format we shall produce this deposit. There are several options: A processing plant with 800 ktons of ore capacity, the second option – twice as large operations. We will either develop a big open pit from the beginning, or we develop the operations in stages.
Currently the Investment justification report for the project is completed. We will bring the matter for decision of our directors and shareholders in the near future. I believe that we will proceed with project design and construction under one of the options during the next year. Our partner in this project, Kopy Goldfields, owns 49% in the project, so we will discuss the production options with them and their participation in financing. Under any circumstances, we will and we are ready to build the mine."
 Source: https://gold.1prime.ru/interview/20170912/223634.html
This is an in-house translation. In case of any discrepancy between the English and the Russian version, the Russian version shall take precedence.
Please read the full text of the interview for details, which can be downloaded here.