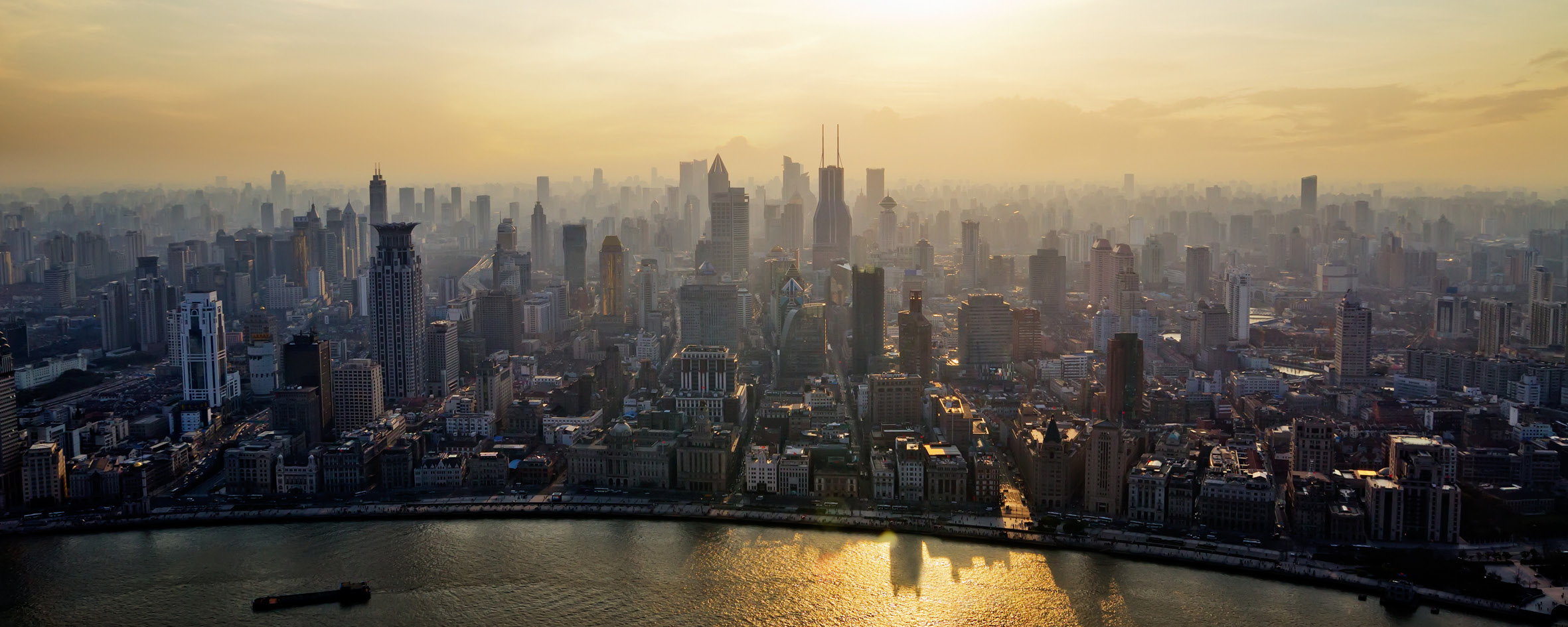 GOLD MARKET
In 2019, gold enjoyed its best performance since 2010, rising by 18.4 per cent in US dollar terms. It also outperformed major global bond and emerging market stock benchmarks in the same period. Meanwhile, gold prices continued to surge to record levels during the first quarter 2020, as investors reassessed the metal as a "safe haven" and inflation hedge as the corona virus was shaking global financial markets. The gold market's future is considered as bright as the global economy deals with unprecedented stimulus during a time of unprecedented uncertainty.
In 2019, gold prices recorded its biggest rise between early June and early September as political uncertainty increased and interest rates fell. But investors' appetite for gold was apparent throughout the year, as seen by strong flows into gold-backed ETFs, growing gold reserves from central banks, and an increase in COMEX net longs positioning. Annual buying by central banks reached 650.3t – the second highest level for 50 years and only 6t less than in 2018. Central banks were net buyers of gold for the tenth consecutive year.
According to the World Gold Council, demand for gold-backed ETFs surged in 2019 as investors sought to diversify their portfolios and hedge against uncertainty in other markets. Inflows into gold-backed ETFs and similar products pushed global holdings to a record year-end total of 2,885.5t. Retail investment and jewelry demand sank, however.  
Total annual gold supply edged up by 2 percent to 4,776.1 tons. An 11 per cent jump in recycling was the main reason for the increase, as consumers capitalized on the sharp rise in the gold price in the second half of the year. Annual mine production was marginally lower at 3,463.7 tons – the first annual decline in over ten years.  
Continued demand expected in 2020
Looking ahead, The World Gold Council expects gold's "safe haven" qualities to remain at the forefront of investors' minds as they navigate global tensions, low yields, and stretched equity valuations. A wave of global central bank stimulus, including an emergency rate cut to zero and an aggressive bond purchase plan by the Fed, along with a pledge from leaders of the G7 nations to do whatever is necessary to respond to a global slowdown, have bolstered gold's prospects. The commodity is described by some analysts as the "currency of last resort" in the outbreak of COVID-19, the infectious disease that has caused a shutdown in much of the world, predicting that it will help drive prices of bullion higher.
For 2020, Goldman Sachs forecasts that financial and geopolitical uncertainty combined with low interest rates will continue to bolster gold investment demand. It also predicts that gold purchases by central banks will remain robust, even if they are lower than the record highs seen in recent quarters. Momentum and speculative positioning may keep gold price volatility elevated, and while gold price volatility and expectations of weaker economic growth may result in softer consumer demand near term, structural economic reforms in India and China will support demand in the long term.
Popular investment tool 
Gold is a popular precious metal for investment purposes due to several reasons. One reason is that gold, throughout history, has been used as a substitute for money, which has led to many central banks still holding large reserves of gold. Because of this, gold is still a significant part of the economic system and is considered a very stable asset class that protects the owner against inflation, turbulent stock markets and other uncertainties in the financial system. Today, there are some 165,000 metric tons of gold in existence above ground, according to recent estimates. If every single ounce of this gold should be placed next to each other, the resulting cube of pure gold would only measure 20 meters in any direction. 
Gold differs from many other assets in the way that it is virtually indestructible, being one of the least reactive chemical elements, which means that all gold that has ever been produced, still exists. The price of gold is determined by supply and demand, but because gold can be re-used and production have long lead times, as for example, opening a mine can take several years, demand plays a bigger role than the supply on the price development. 
Demand for gold is driven by several factors, but in general it can be said that the price correlates negatively with factors such as the stock market's rise and fall in inflation. The demand for gold derives from diverse sources in many geographies and sectors. Around 50 per cent of today's gold becomes jewelry, where India and China with their expanding economic power have been at the forefront of consumption in recent times. But jewelry creates just one source of demand; investment, central bank reserves and the technology sector are all significant.
Production around the globe 
Gold mining companies operate on every continent of the globe, except for the Antarctic where mining is banned until 2048. The vast majority of the world's gold has been mined in the modern, post-war era and as the industry has evolved it has also diversified. A greater number of countries have emerged as gold producers over recent decades, which means mine supply has become less geographically concentrated and therefore, overall, more stable. The annual total supply of gold has averaged around 4,000 tons over the last ten years. 
Mining is not the only way in which gold is supplied to the market, however. Mine production accounts for typically 75 per cent of gold supply each year. Recycled gold accounts for the remaining 25 per cent and is most responsive to the gold price and economic fluctuations. Gold production experience long lead times and it takes more than ten years before a mine is ready for production. That means mining output is relatively inelastic and unable to respond quickly to a change in price outlook. Because of the long lead times, even a sustained price rally does not translate easily into increased production. 
South Africa was the dominant gold producer during the 20th century, accounting for 70 per cent of the total gold production in the world in the 1970's. This has changed radically – China was the largest producer in the world in 2018, accounting for 12 per cent of total global production. Australia and Russia were the second and third largest producers, with 9 and 8.6 per cent of total global production respectively. Asia as a whole produced some 17 per cent of all newly mined gold. Around 12 per cent of the production came from Africa and 14 per cent from the CIS region. Central and South America produced around 14 per cent of the total, with North America supplying around 17 per cent. 
Production growth in 2019 was largely from greenfield and brownfield development. Russian gold mine production saw an 8 per cent increase in 2019. The ramp up of greenfield sites and increases at several brownfield sites contributed to the growth in output. Similarly, in Australia, aggregate mine production rose by percent owing to higher production at several mines and the ramp up of projects. Mine production in Turkey leapt due to improvements in the regulatory environment and permitting process, while West Africa again proved to be an engine of growth for mine production. Several of the region's nations, such as Ghana, Burkino Faso and Côte d'Ivoire, all saw increased gold production.
But this was outweighed by declines in some top producing nations. In China, the world's largest producer, mine output fell 6 percent in 2019, the third consecutive year of decline. Chinese gold production was hampered primarily by the strict environmental restrictions that have come into force in recent years.
In 2019, global gold jewelry demand volumes fell 6 percent to 2,107 tons. The weakness was primarily due to higher gold prices, which impacted affordability. Together, the two gold consuming giants China and India accounted for 80 percent of the y-o-y decline. The demand is expected to persist for the longer term, however, supported by a greater proportion of middle-class consumers in emerging market economies, particularly in China and India, which are two of the largest consumers today. 
Gold used in electronics fell 2 percent to 262.6 tons in 2019 as a result of the overall weakness of the sector during the year. Gold's use in technology, however, is expected to increase in the future, as its unique attributes make it the only alternative for certain critical applications. Gold can be used to build highly-targeted methods for delivering drugs into the human body, to create conducting plastics and specialised pigments, or advanced catalysts that can purify water or air. It has also been used in dentistry for centuries. Although most technological applications use low volumes of gold, their impacts are diverse and wide-reaching. 
Market development in Russia
Interest in Russian gold mining projects has increased markedly in the wake of the weakening of the ruble and rising gold prices. From the beginning of January to the end of March 2020, the ruble plummeted by 29 percent against the USD to its lowest level in more than four years, as oil prices crashed following the breakdown of the Russia-Saudi Arabia pact to limit production. As Russian gold production costs are in ruble and revenues in USD, this immediately pushed up margins for Russian gold producers by 20-25 percent.
Mining commodities, including oil, gas and metals, contributes to 11 per cent of Russia's total GDP. Russia's gold mining industry amounts to MUSD 908 in exports every year. Over the last ten years, according to the Russian Union of Gold Producers, Russia has mined 2,189 tons of gold and also plans to increase the annual production to 400 tons by 2030. During the increase in gold mining production in recent years, Russia's weakened currency (RUB), has counteracted the relatively low global gold prices since 2014. There are a number of major gold mining regions in Russia. The regions of Amur and Magadan are the fastest growing gold hubs, while the Siberian city Irkutsk is also one of the most prominent mining areas in the country.