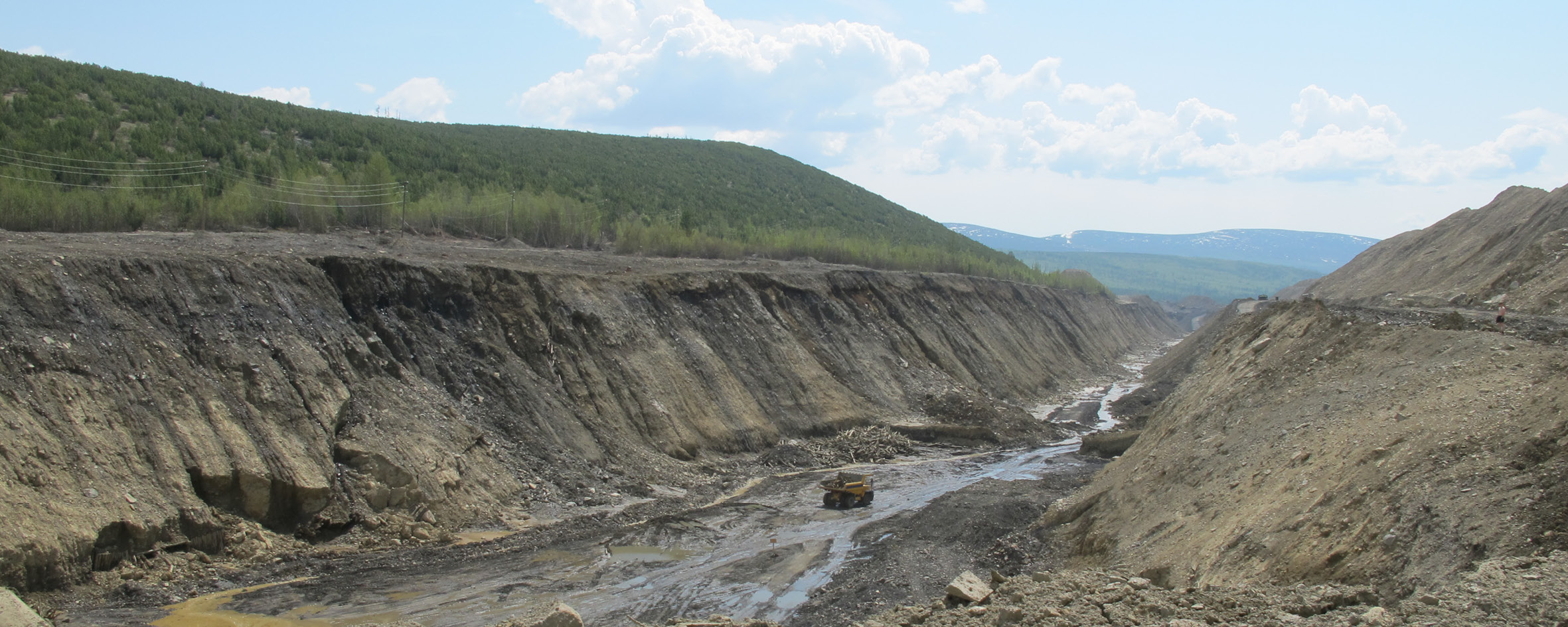 The key events in the history of the Company are listed chronologically below:
2006
Central Asia Gold AB (CAG) acquires OOO Kopylovsky and the Kopylovskoye license.
2007
Kopylovskoye AB is founded as a subsidiary to CAG and becomes the owner of OOO Kopylovsky. 
2008
Acquisition of the Prodolny and Kavkaz licenses. Exploration activities for the Kopylovskoye project commenced. Kopylovskoye AB shares are distributed to CAG's shareholders in a spin off and the former becomes an independent company.
2010
Acquistion of the Krasny, Pravovesenny and Vostochnaya licenses. The Company is listed on Nasdaq First North Stockholm.
2011
Acquisition of the Takhtykan license. The Company changes name to Kopy Goldfields AB. The Company publishes its first international mineral resource report in accordance with JORC for the Kopylovskoye deposit. Eldorado Gold Corp becomes a major shareholder in Kopy Goldfields. The Krasny license shows substantial gold contents and grades.
2012
Acquisition of the Purpolskaya and Verkhnyaya Orlovka licenses as well as six licenses in the Maly-Patom area of Lena Goldfields, covering a total area of 1,852 km². The company reports an international mineral resource report according to JORC for Krasny. 
2013
First resource estimation in accordance with JORC for Krasny. A scoping study for Krasny indicates favorable conditions for open pit mining. Two licenses, Kavkaz and Prodolny, are sold for MRUB 50 in cash (approx. MSEK 10). 
2014
A joint venture is formed with the Russian gold producer GV Gold to take Krasny to production. According to the agreement, GV Gold invests MUSD 9 for a 51 per cent stake of the licenses. Step 1 of a new, joint exploration program on Krasny is initiated. 
2015
Step 2 of the exploration program for Krasny started. The results from step 1 and 2 are used for mineral resource reports according to GKZ and JORC, as well as for production planning. Test results indicate that the same technology can be used for both the oxidized ore and the primary ore with an estimated gold recovery of 90 per cent for the primary ore and 78–79 per cent for the oxidized ore. 
2016
A substantial gold mineralization in the lower structure of Krasny is confirmed. The GKZ authorities in Irkutsk formally approve a GKZ report, confirming gold reserves of 9.7 tons (314 koz) in the C2 category. An updated JORC report is issued as well as an updated scoping study confirming feasibility in the Krasny mine development.   
2017
Updated JORC report for Krasny confirms gold resources of 1,388 koz. Results from a scoping study show several production options for Krasny – all scenarios return positive free cash flows. New exploration program on Krasny carried out .Geochemical survey at Maly Patom confirm that this is a high potential area.
2018
The most recent JORC mineral resource report issued in early June 2018. The mineral resource estimation is based on a gold price of 1,250 USD/oz and shows 1,832 koz of indicated and inferred gold resources for the Krasny project and includes both Krasny and Vostochny. The report also includes 257 koz of probable gold reserves. As the mineralization is open along the strike and down dip, there is significant potential for increased gold resources. Mineral processing test for the Vostochny gold mineralization shows that it can be developed together with Krasny. Operatorship of Krasny handed over to GV Gold and decision is taken to exit the 49 per cent stake in the project.
Exploration covering seven out of 21 identified exploration targets on the Maly Patom licenses confirming its strong potential for substantial gold findings. Acquisition of new licenses in the Amur region of Russia. The Kopylovskoye project sold to a group of Russian private investors for MUSD 6.
2019
New scoping study for Krasny made by AMC Consultants, Australia, based on the gold resource estimation in accordance with the JORC from 2018. The study provides several production scenarios for developing the Krasny project, all with positive NPV. Base case shows a pre-tax NPV of MUSD 90 to 104 at 6% discount rate and pre-tax IRR of 20% to 26%, using a gold price of 1,300 USD/oz. 
Acquisition of new exploration license, Polovinka, adds a further 88 km² to the Maly Patom project. First ever core drilling program for bedrock gold on the Maly Patom license, totaling 2,505 meters. 2,338 meters of trenches also developed and sampled of previously identified gold anomalies and a geophysical survey of 38 km² performed. Results confirm strong exploration potential of the area and that the long-term target of making one or several +1 Moz discoveries within the licenses is achievable. 
2020
On May 29, Kopy Goldfields announced a reverse takeover of Amur Zoloto, a mid-sized gold producing company in Russia. Through the transaction Kopy Goldfields operations were transformed, adding significant gold production to its existing gold exploration operations.