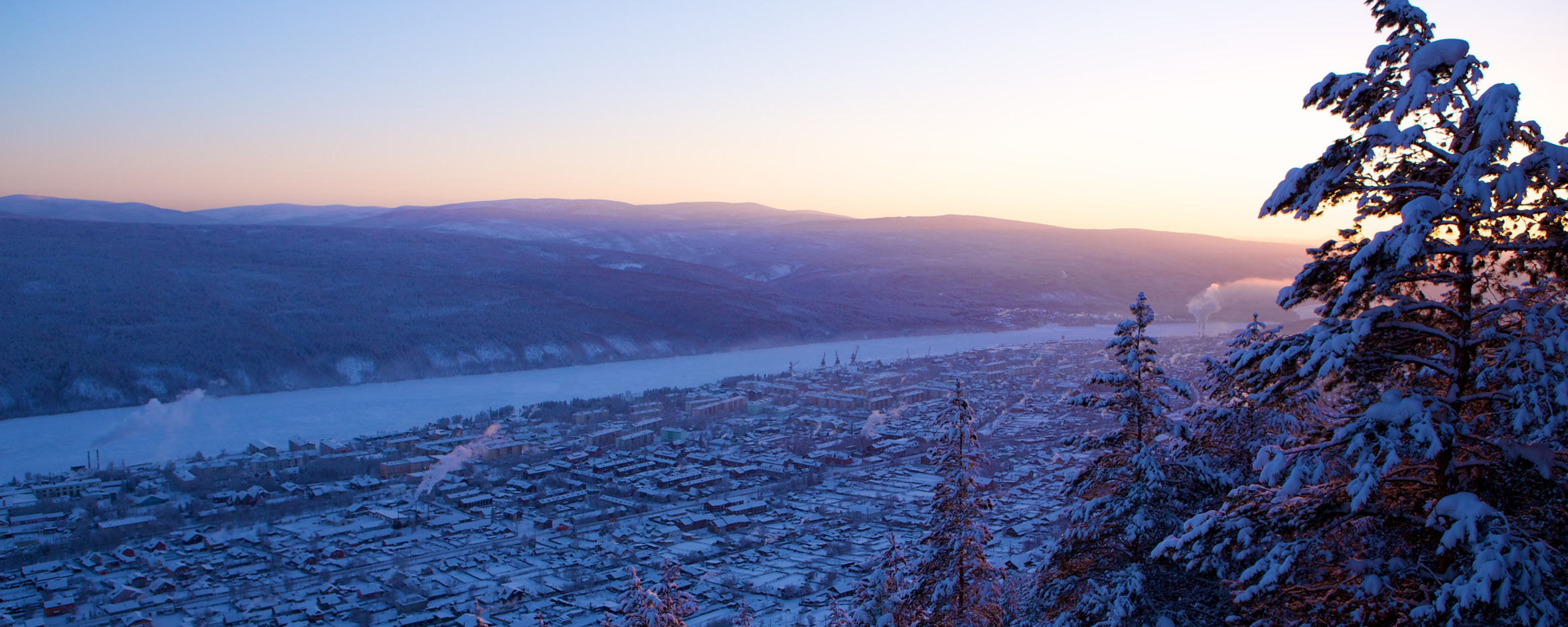 LENA GOLDFIELDS
Kopy Goldfields' operations are concentrated to the Lena Goldfields area in Siberia. Lena Goldfields has a long history associated with gold. So far, alluvial production has been dominant with bedrock production initiated only some ten years ago. Today, the area hosts the largest undeveloped gold deposit in the world with an estimated 60 Moz of reserves; Sukhoy Log. In total, more than 30 million ounces of gold has been produced in Lena Goldfields to date. And large parts of the area still remain to be explored.
The regional centre of the Lena Goldfields area is the city of Bodaibo, located approximately 880 kilometres north east of Irkutsk. The Irkutsk region is bigger than France, but has a population of only 2.5 million people. Despite its remote location, the city of Bodaibo with its population of 16,000 people has long been a thriving society with much of its activities focused on gold.
History
The gold rush began in the 19th century, when the massive goldfields that lined the river Lena attracted gold pioneers from both Russia and abroad. The jointly owned Russian-British company "The Lena Gold Mining Joint Stock Company" was the principal owner of the majority of the goldfields in the region and one of the most profitable enterprises in the Russian Empire.
Alluvial gold production has been conducted in the area ever since the 1840s and the region has steadily been producing around 0.25 Moz of alluvial gold per year. But previous exploration work has also shown that the Bodaibo area hosts several world-class bedrock gold deposits, including Vysochaishiy (2.9 Moz) Verninskoye (3.8 Moz), Chertovo Koryto (2.4 Moz) and Sukhoy Log, the latter being the largest undeveloped gold deposit in the world with some 60 Moz of reserves.
In the 1970's, there were Soviet ambitions to exploit the bedrock deposits in Lena Goldfields and ambitious exploration work was carried out. Since the collapse of the Soviet Union, however, the Russian state has focused on producing oil and gas instead of exploiting its mineral reserves.
At the moment, Russia is in second place when it comes to estimated gold reserves in the world, with about 30 per cent of the total Russian gold production being conducted by international companies.
Infrastructure
Bodaibo is a lively city of more than 16,000 citizens with schools, colleges, hospital and other service facilities. Over the decades, good mining infrastructure has been developed in the region, including an airport, federal year-round roads from Bodaibo to the main gold production sites, a hydro-electric power plant on the Mamakan River and connection to the Russian national electric power grid. Most of Kopy Goldfields' twelve projects in Lena Goldfields are within a distance of 6 km from the federal road and national electric power grid.